Buck Williams
From 1977 to 2002, the New Jersey Nets won exactly one postseason series. Clearly the days between Julius Erving and Jason Kidd were a vast wasteland of misery except one lush oasis of success. The wellspring of these teams was a no-nonsense power forward whose hard-nosed determination was no misleading mirage.
Charles Linwood "Buck" Williams was the real deal.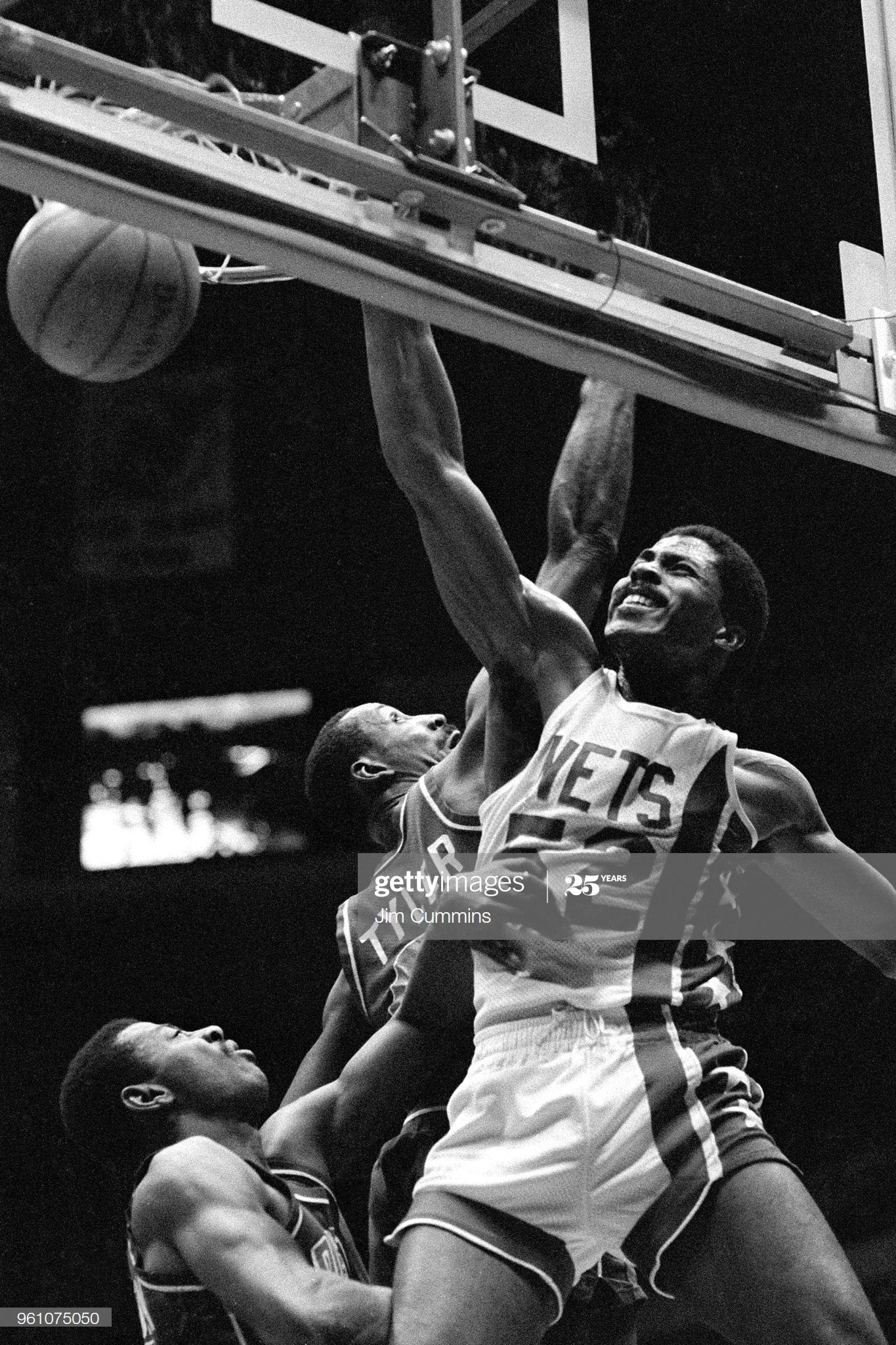 As you can see above, Buck could throw down some hard dunks. They weren't stylish, they weren't creative, but they went through the basket with force. He was a superb defender in the post. And if you got the best of him, he'd throw a quick karate chop to knock you on your ass to prevent an easy lay up.
And he played hard every night and rarely missed a game. During his first 16 seasons, Williams played 1266 of a possible 1312 games. 12 of those seasons he missed two games or less.
Debuting in the 1981-82 season, Williams was voted the NBA's Rookie of the Year. And that 1981-82 rookie crop was no joke. Isiah Thomas, Mark Aguirre, Tom Chambers, Rolando Blackman, Eddie Johnson, Danny Ainge, Jeff Ruland, and Larry Nance are the highlights. There were plenty of good rotation players who inaugurated their NBA careers that year too (Danny Schayes, Steve Johnson, Jay Vincent, Kurt Rambis, etc.).
Guess voters decided that Williams's 15.5 PPG and 12.3 RPG on a sky-high .582 FG% bested the others. Oh, and the fact that he helped resurrect a moribund Nets franchise that had been miserable ever since joining the NBA in 1976.
And I do emphasize help. Buck didn't do it alone. No one ever does.
After going 24-58 in 1980-81, the Nets juiced up their backcourt by signing Ray Williams from the Knicks, trading forward Cliff Robinson to the Kansas City Kings in exchange for Otis Birdsong, and drafting Albert King. They also convinced Larry Brown to come aboard as coach.
Selecting Buck Williams with the third overall pick in the 1981 draft proved to be the linchpin of it all, though. As we'll see, the cast of characters in New Jersey rotated or got hurt, except for Buck.
This first iteration of the revamped Nets ginned up 20 more wins to finish 44-38 in the 1981-82 season. Buck Williams didn't just receive the ROY award, he was also named an NBA All-Star. In the playoffs, though, the Nets were swept 2-0 in a first round mini-series versus the Washington Bullets. Williams basically mirrored his regular season production with 17 PPG and 10 RPG, but his most relevant weakness shone through too. He shot a putrid 47% from the FT line in the series.
Better luck next year.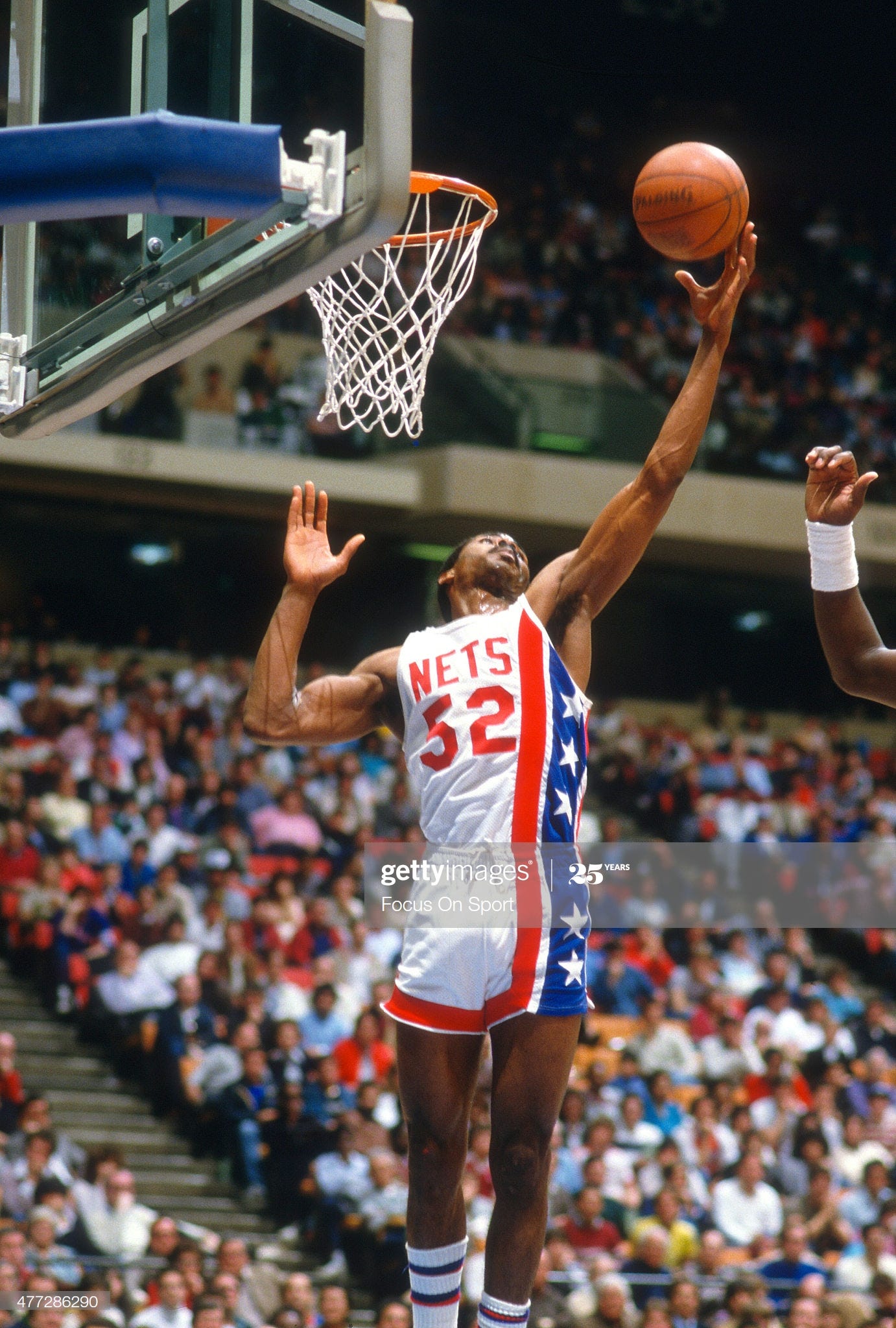 For the 1983 season, New Jersey netted 49 wins. The best record they'd have between their 1976 ABA title season and their 2002 NBA Finals appearance. The team furthered their rejuvenation by acquiring Darryl Dawkins at center and making a mid-season trade for Micheal Ray Richardson.
This club wasn't quite a title contender yet, but they were going to be a royal pain in the ass… that is until Brown quit on them as coach with just six games left in the regular season. With Brown's typical fair-weather behavior, the Nets ended the season in chaos. They went 2-4 in the final six games depriving them of a 50-win season and were again swept 2-0 in the first round, this time by the New York Knicks.
Despite Brown's departure, the 1984 the Nets had a very respectable 45 wins behind new coach Stan Albeck. (Seriously, did Albeck coach every quirky NBA team from 1975 to 1985?) Furthermore, the team legitimately ran nine men deep and could cause defensive havoc for anyone behind their brigade of pesky guards and the thumpin' and bumpin' of Buck and Chocolate Thunder.
One downside in 1984 for Williams was that he was absent from the ASG after having made the team once more in 1983. However, the postseason shocker the Nets were about to lay on the world more than made up for it.
In one of the most famous and bruising first round upsets in NBA playoff history, the Nets defeated the Philadelphia 76ers, the defending league champions. Williams was superb in the shocker averaging 18.5 points, 15 rebounds, and 60% shooting.
Opening on the road in Game 1, Williams led New Jersey with 25 points, 16 rebounds, three blocks, and two steals. He shot 10-14 in 46 minutes of action as the Nets pasted Philly, 116-101. Game 2 wasn't much better for the Sixers as New Jersey won 116-102. Buck wasn't quite as devastating. A mere 13 points, nine rebounds, four blocks, and two steals. Good thing Richardson was on-point at point with 32 points, nine assists, seven boards, and four steals.
The shell-shocked 76ers managed to win Games 3 and 4 on the road. Williams continued his excellent play with 21 and 17 in Game 3, while posting 16 and 18 in Game 4. With the series knotted at 2-2, the decisive Game 5 was played back in Philadelphia.
Williams was steady once more with 17 points and 16 rebounds. Richardson was downright evil with six rebounds, six assists, six steals plus 24 points. The Nets prevailed 101-98.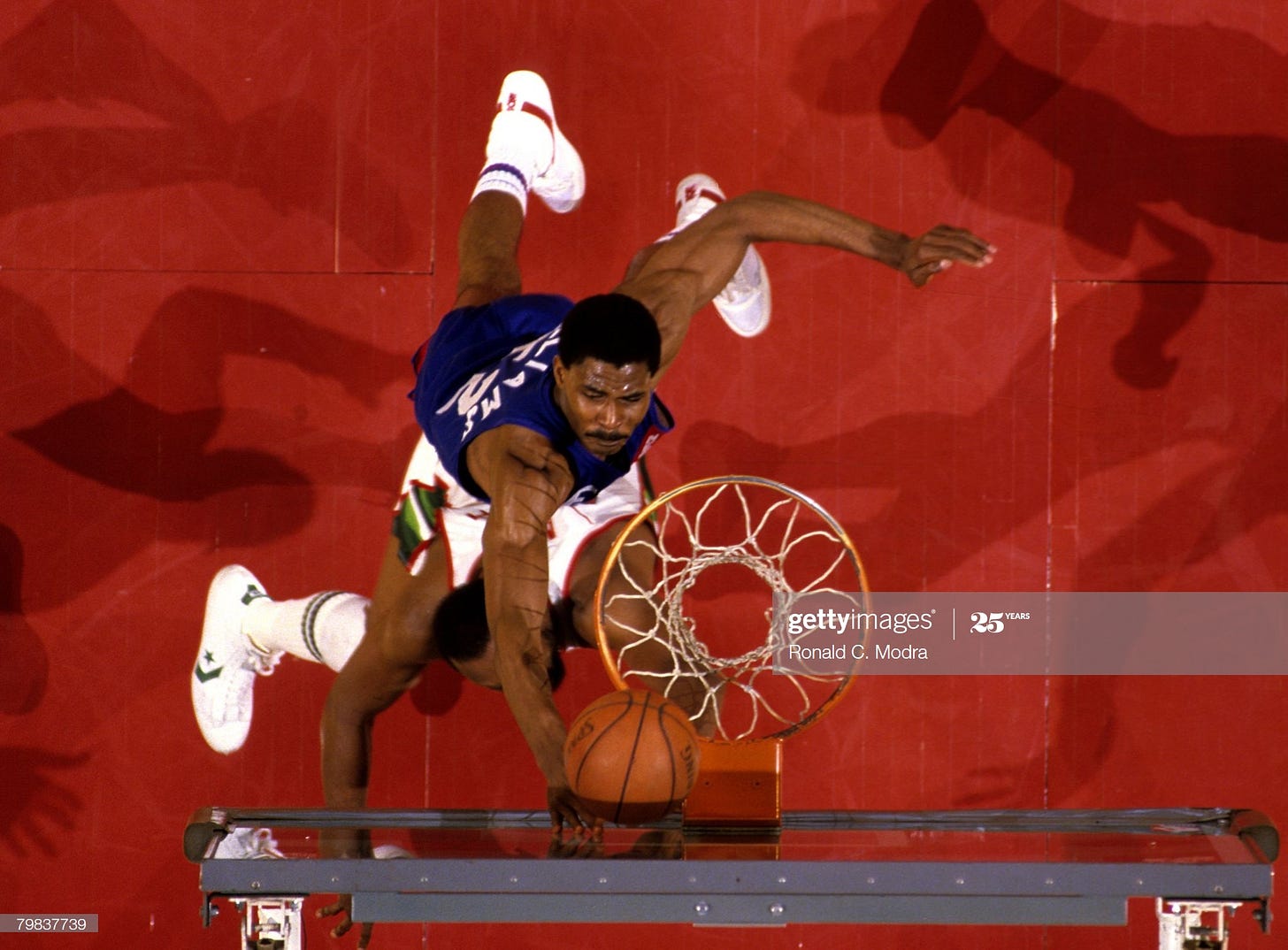 With the 52-win 76ers ousted, the Nets next faced the 50-win Bucks in the Eastern Conference Semi-Finals. The Nets actually came pretty damn close to reaching the Conference Finals as they gave the Bucks a hard-fought six-game series. They pounced on Milwaukee in Game 1 with a 106-100 win. In Game 4, they walked off victorious, 106-99. At that point the series was tied 2-2. The Bucks produced the one convincing win of the series with a 94-82 clubbing in Game 5 to take a 3-2 series lead. In Game 6, the Nets lost by a single point, 98-97.
Unfortunately, Williams didn't play well during the Milwaukee festivities: 13 points and 13 rebounds per game on .382 FG%. Partner in crime Richardson was equally bad: 14 points and six assists per game on .321 FG%.
Still, the Nets had to feel good about their situation. Three straight winning seasons. Three All-Stars in Williams, Richardson, and Birdsong. But these are the Nets, you know things ain't ending on a high note.
Tragedy was staved off during the 1984-85 season, all things considered.
The Garden State club produced 42 wins despite a slew of injuries up and down the roster. Only Williams, Richardson, and Mike Gminski played reliably over the course of the season. Dreams of a repeat miracle playoff run were swept away by the Detroit Pistons. Buck was magnificent averaging 24.7 PPG, 10.7 RPG, 1.7 BPG, and .650 FG%.
The 1985-86 season is when the awful writing on the wall became evident. Williams again played all 82 games on his way to his third and final NBA All-Star appearance. Gminski, Birdsong, and Albert King proved reliable, but not Richardson. He had his third and final NBA drug test failure resulting in a lifetime ban.
The Nets were again swept out of the playoffs, this time by the Bucks. Williams may have had his best, statistically speaking, playoff series with 20.7 PPG, 10.3 RPG, 2.0 SPG, and .724 FG%. But the sweep spoke to how truly overwhelmed the Nets were.
Things would only get worse.
In 1986-87, the Meadowlands crew mustered only 24 wins as Buck and Gminski were the sole players with a modicum of legitimacy. Oh sure, Orlando Woolridge was a new acquisition and averaged 20.7 PPG, but no team ever had Orlando be their leading scorer and prosper as a result.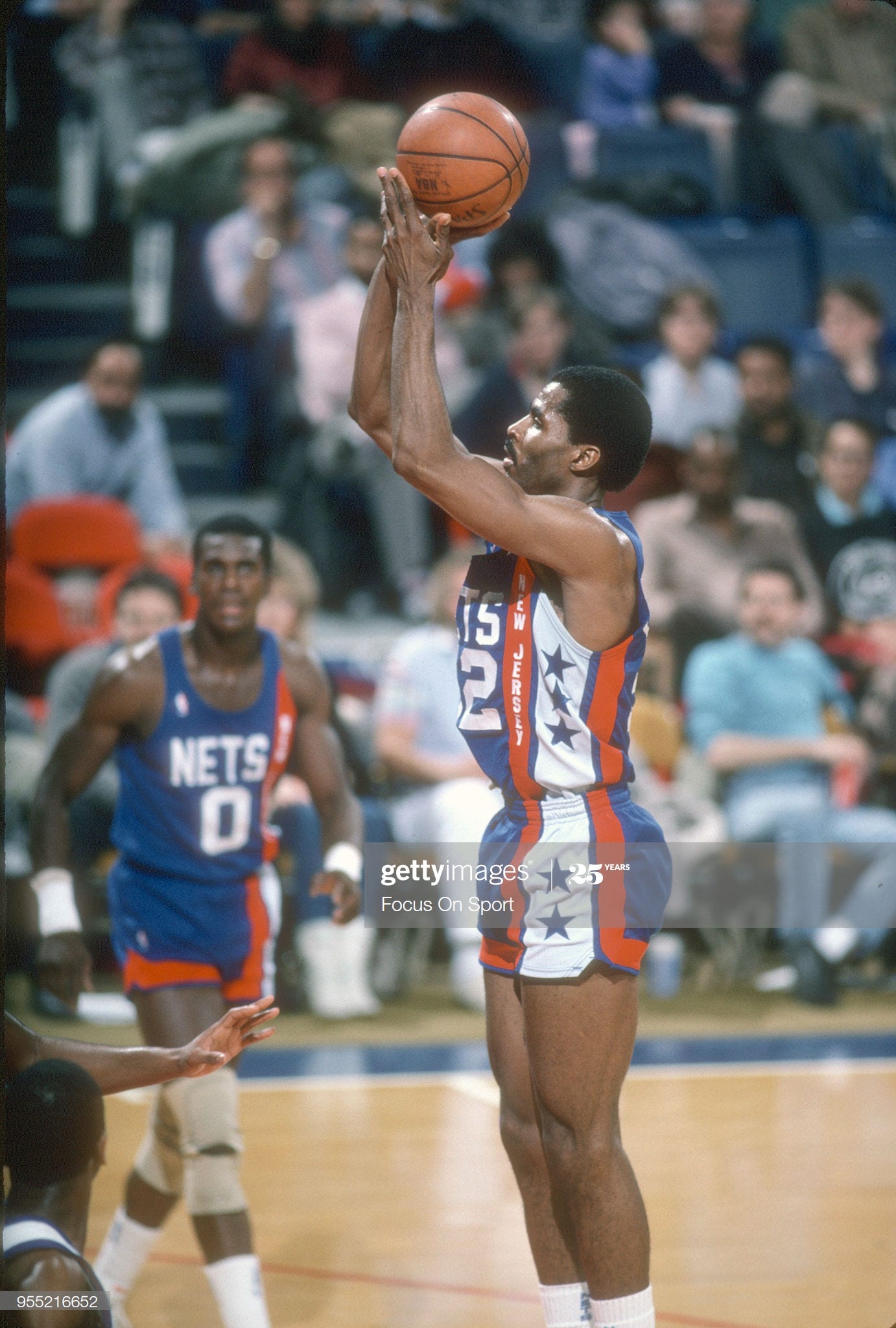 Coach Albeck was gone. Richardson was gone. Albert King, Darryl Dawkins, and Otis Birdsong had faded. 1988 saw just 19 wins. 1989 only 26 victories.
Over the course of eight seasons, Williams had averaged 16.4 PPG and 11.9 RPG. He had only missed 21 games and played an average of 36.4 minutes. He had made the All-NBA 2nd Team in 1983 and the All-Defensive 2nd Team in 1988.
At that point in 1989, he was the franchise's all-time leader in…
Games played—635

Minutes played—23,100

Field goals made—3981

Free throws made—2476

Total rebounds (7576), defensive rebounds (4988), and offensive rebounds (2588)

Points—10,440
But time was up. Buck had to be moving on…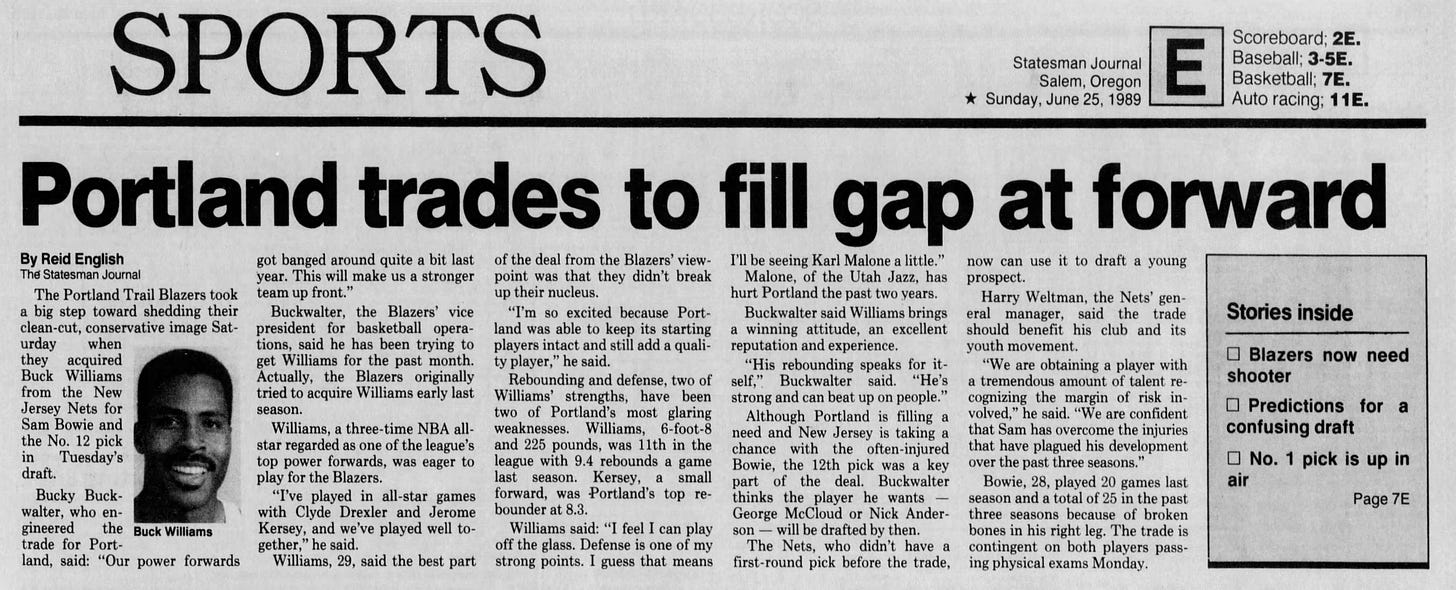 Salem Statesman Journal, June 25, 1989
Traded to the Portland Trail Blazers prior to the 1989-90 season, Williams enjoyed a renaissance. His numbers actually declined, but his importance to the Blazers can't be overstated. He gave the team a front-court player who'd take no silliness or shenanigans from the opponent.
Hell, don't take my word for it. This is Portland executive Bucky Buckwalter on acquiring Buck Williams (that's a whole lotta Buck): "Our power forwards got banged around quite a bit last year. This will make us a stronger team up front."
"His rebounding speaks for itself," Buckwalter opined. "He's strong and can beat up on people."
In an eerie coincidence, Buck Williams's arrival in Portland improved the team's record by 20 wins, just like he had done in New Jersey almost a decade earlier. Portland won 59 games in 1990, instead of the disappointing 39 victories they had in 1989.
The regular season improvement continued in the playoffs as the Blazers made the NBA Finals that season and again in 1992. Although they'd lose both times, a team that makes the Finals twice in three years is a true success in any era. And they also made the Western Conference Finals in 1991. Buck did more winning those three seasons than he had in all the eight he had in New Jersey.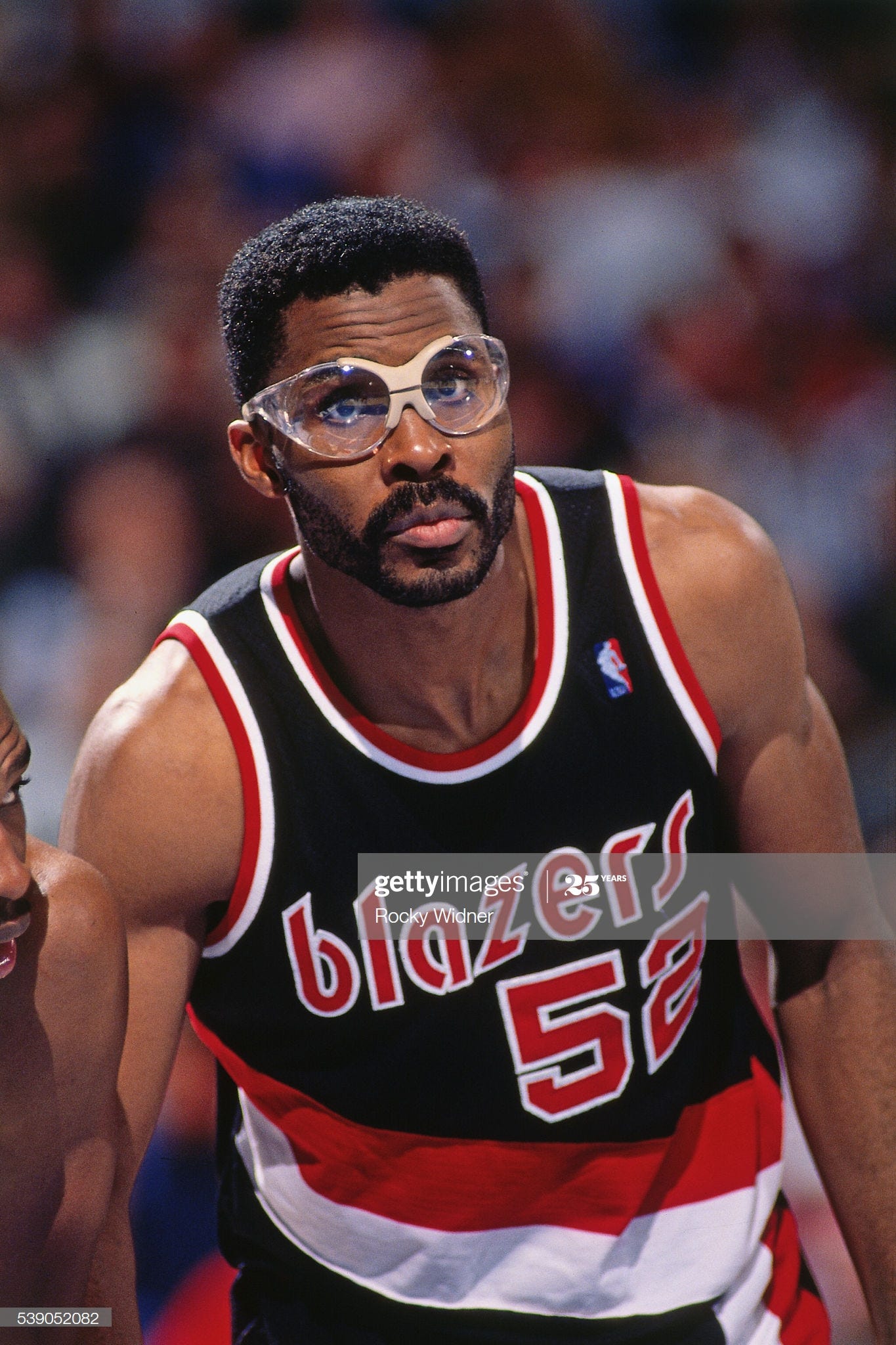 And in typical media voter fashion, Williams was selected to the All-Defensive 1st Team twice (1990 and 1991) after never making it during his years as a Net. In 1992 he made the All-Defensive 2nd Team, something he did do once as a Net.
Oh, Williams also led the NBA in FG% back-to-back seasons (1991 and '92) with a .602 average and then a .604 average. The man was living the good life in Portland as he could focus solely upon defense and rebounding instead of being a prime offensive option, which had become a necessity during the latter half of his time in New Jersey.
The flip side of all this is that Williams never had any shining moment in Portland like he did in New Jersey. Okay, he did get a little extra on occassion. But even this is typical Buck. A game-winning putback (2:30 mark of the video). Not a jump-shot swish or twirling lay up.
He just showed up averaged about about 10 points and 10 rebounds, won a bunch of games and called it a night. A power forward in his 30s can't complain about that type of gig.
The great times don't last forever, though. The Blazers juggernaut wound down after their tough six-game loss to the Chicago Bulls in the 1992 Finals. But the times were still good in Portland.
51 wins in 1993. 47 wins in 1994. 44 wins in 1995. 44 wins again in 1996.
By '96, Portland was looking to get younger at forward. Williams having done his job of making them a title contender in the early 1990s was released after the 1996 season and he was able to hitch up with the New York Knicks.
The Knicks were old as dirt, but still holding on to contender status in the 1996-97 season reaching 57 wins. By this point of his career, Buck was no longer a key role player, but a bench player. And a pretty good one. 6.3 PPG and 5.4 RPG in 20 minutes a game for the 36-year-old. But they lost in seven games to the Miami Heat in the ECSF.
In Williams's final season (1997-98), the Knicks won just 43 games, but got sweet sweet revenge against Miami. The seventh-seed upset Miami in five games. The deciding contest was Buck's penultimate NBA game. He finished with 12 points and 14 rebounds in the Knicks win.
In the next round versus Indiana, Williams played only eight minutes in Game 1. At least he delivered one last hard foul.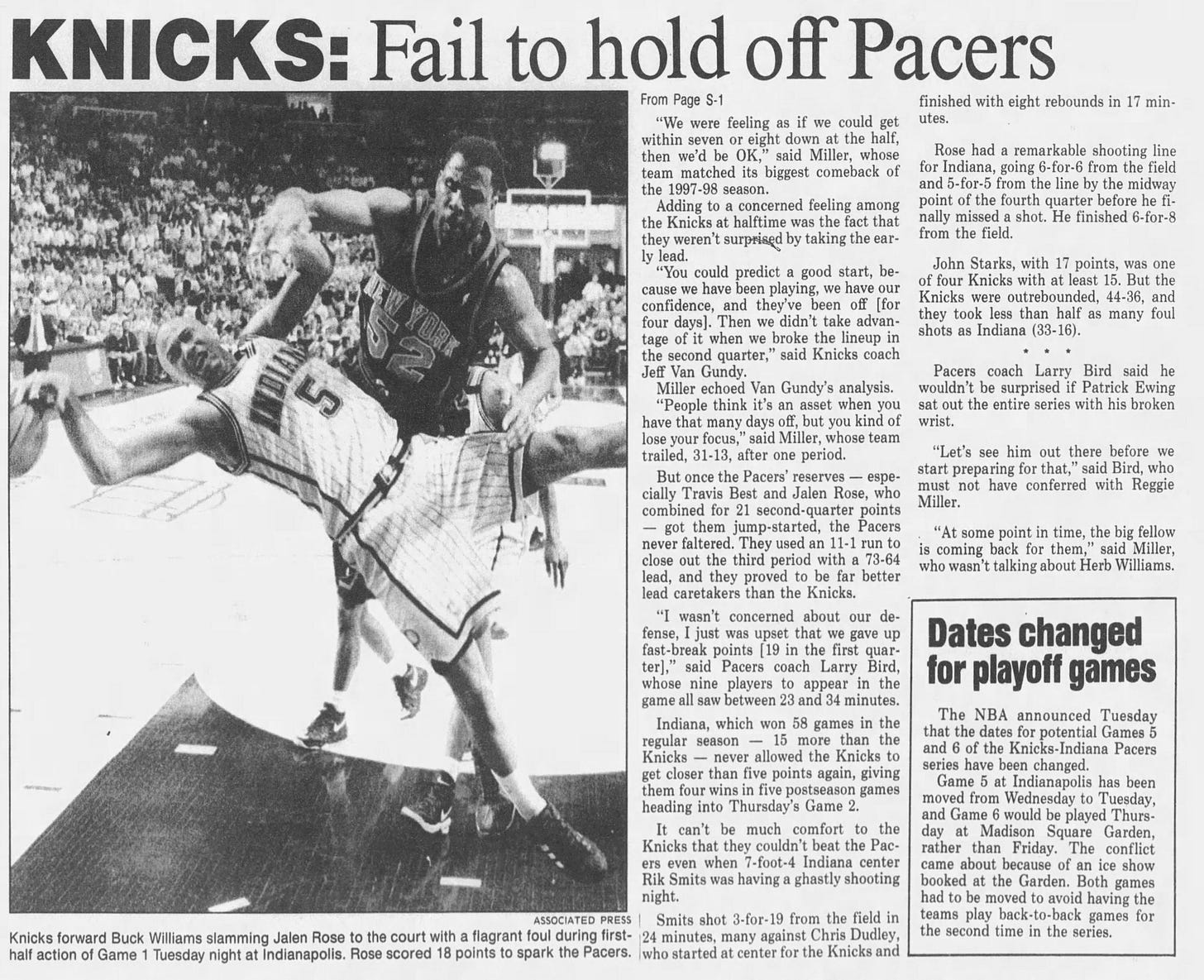 The Hackensak Record, May 6, 1998
From franchise cornerstone who gave the New Jersey Nets their only prolonged NBA relevance between 1976 and 2002; to super role player whose acquisition boosted the Portland Trail Blazers to their best three-year stretch in franchise history; to sage bench player who'd knock a fool upside the head with the Knicks.
Buck Williams had a quite a career.