Discover more from ProHoopsHistory
History of Professional Basketball
Over 1,000 subscribers
Sam Lacey
The Eternal King
"The return of Tiny Archibald has been of great help, but the biggest factor in the Kings' surge has been the emergence of the 6'10", 230-pound Lacey as one of the NBA's better centers. Heading into the [1975] All-Star game, where he was to play behind Abdul-Jabbar and Lanier, Lacey was leading the league in minutes played, in assists for a center and in defensive rebounds. Still, for some reason, people find it hard to admit that the four-year veteran is really that good."
1975 was indeed the only year people admitted Sam Lacey was really that good as he made his sole All-Star appearance. His all-around play during the 1970s doesn't garner much notice 45 years later. To be sure, there were things Sam couldn't do well. He wasn't the most refined of scorers. Only three times in his 13-year career did Sam manage shooting at least 47% from the field. Three was the same number of times his PPG peeked above 13. Not eye-popping scoring numbers to hang your hat on. And given scoring's prominence in the basketball public mind, Sam's relative anonymity isn't too surprising.
So, let's learn some thangs, shall we?
Hailing from Indianola, Mississippi, (where B.B. King grew up for you blues aficionados) Lacey was transported to New Mexico State for his college ball in the late 1960s. Showing visceral domination of the glass, Lacey impressed well enough to be drafted fifth overall by the Cincinnati Royals in 1970.
Although filled with talented players like Tom Van Arsdale, Johnny Green, and Norm Van Lier, the injection of Lacey as well as another 1970 draft choice (Nate "Tiny" Archibald) couldn't keep the Royals from a rudderless direction following the recent trade of franchise mainstay Oscar Robertson.
By 1973, the club had seemingly found its trajectory by hitching the franchise wagon, now settled in Kansas City (and sometimes Omaha) as the Kings, to Archibald. The 1972-73 season is the when Tiny led the league in minutes (46), points (34) and assists (11) per game. This however was an insane over-reliance upon one player. The KC-Omaha Kings axed coach Bob Cousy midway through the next season eventually settling on Phil Johnson as the head man.
Johnson decided to utilize Lacey more in the team's offensive schemes and give Archibald a break.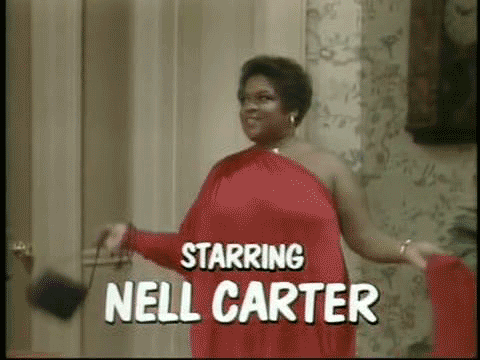 Lacey had certainly played well during his first three seasons with serviceable scoring (12.9 PPG) and strong board work (11.7 RPG). However, under Johnson his assists blossomed as he became a key cog in the Kings' deliberate offense. As a result, Archibald saw his scoring average drop and his assists numbers fall as well. But the team prospered under the order of things—at least temporarily.
An offense certainly needs scorers to finish, but a man who can set devastating picks or pass out of the post to benefit shooters is indispensable. Lacey was that man. Starting at 3.8 in 1974, Lacey would thereafter average at least four assists a game between 1975 and 1981, three times topping the five APG mark.
Lacey's first full season under Coach Johnson (1975) was spectacular: 11.5 PPG, 14.2 RPG, 5.3 APG, 2.1 BPG, and 1.7 SPG. He was truly the linchpin holding together the Kings team with Tiny, Scott Wedman and Jimmy Walker. This is the season where Lacey was recognized with the only All-Star selection of his career. And for the first time, Lacey and the Kings made the playoffs with a 44-38 record, the best mark since 1966.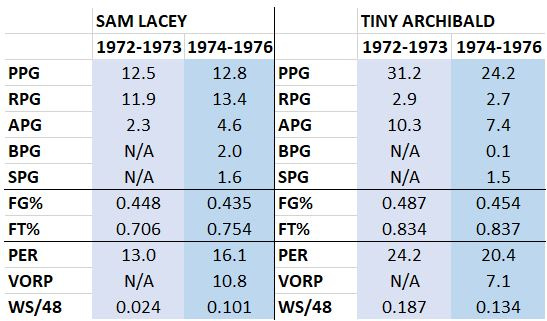 Squaring off against the Chicago Bulls in the Western Conference Semifinals, Lacey would lead KC-Omaha in rebounds, steals, and blocks while being just a smidgen behind Tiny in the lead for assists. However, Chicago prevailed in six games as former teammate Norm Van Lier and Jerry Sloan hounded the perimeter Kings into horrendous shooting.
Don't get me wrong. Lacey shot poorly too (.377 FG%), but that's not surprising. He otherwise did his job splendidly: 15.7 RPG, 5.0 APG, and 1.5 BPG. But the Kings weren't built to survive Archibald (.364 FG%) and Wedman (.397 FG%) going cold for the series. And sure enough they didn't survive.
Despite returning most of the roster from 1975, the '76 Kings fell off a cliff to 31 wins, briefly rebounded to 40 wins in '77 (not good enough for the playoffs, though) and then the rebuilding began. Jimmy Walker abandoned the NBA, Tiny Archibald had already been traded to the Nets after the 1976 campaign for a king's ransom, and Cotton Fitzsimmons replaced Johnson as coach. Lacey, although minutes reduced from the high 30s and 40s he was accustomed to, survived the turmoil and enjoyed the windfall of these overhauls.
The Nets gave the Kansas City (and-no-longer-Omaha) Kings two 1st round picks for Archibald. Those picks became dynamite guards Otis Birdsong and Phil Ford. The 1979 Kings sprang up from the grave with 48 wins and began the first of three straight postseason match-ups with the Phoenix Suns. Falling to the Suns in 1979 and 1980, Lacey and the Kings secured revenge on 57-win Phoenix in 1981 despite only 40 regular season wins of their own.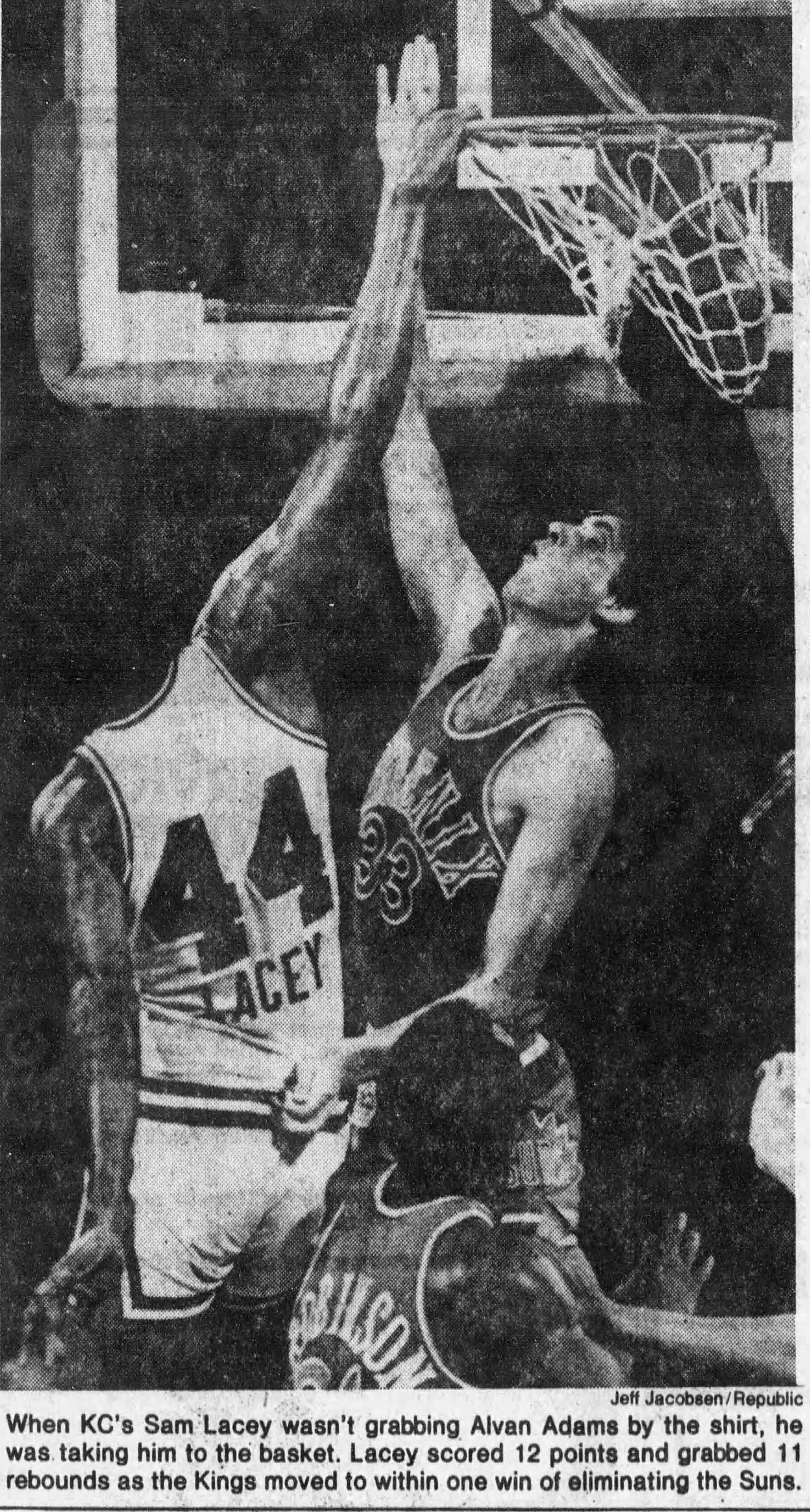 Before scuttling the Suns, KC survived the Portland Trail Blazers in a three-game first round miniseries. Lacey was ridiculous with 19.0 PPG, 9.0 RPG, 7.7 APG, 1.3 SPG, and 1.3 BPG as the Kings won the series 2-1.
Moving on to the Western Conference Semifinals, the Kings were without Ford for the entire series and lost Birdsong in Game 1. Nonetheless, the Kings bruised and battered the Suns with a big lineup shockingly putting the Suns in a 3-1 hole. The Kings let the series go seven before finally silencing Phoenix. In the decisive Game 7, Lacey offered up 18 points, seven rebounds, four assists, two steals, and a block as the Kings won 95-88.
To be sure, this was an awesome team effort from KC. Forwards Reggie King (22.1 PPG), Scott Wedman (19.3 PPG, 4.6 APG), and Ernie Grunfeld (17.9 PPG, 6.6 APG) did a tremendous job in a) upping their play and b) often playing out of position as guards. They also logged heroic amounts of minutes for the crippled club.
And as the longest-tenured King, Lacey anchored it all with his familiar grab bag of stats for the series: 10.6 PPG. 9.0 RPG, 4.0 APG, 1.6 SPG, and 1.3 BPG.
The twin victories over Portland and Phoenix in 1981 were the only playoff series wins for the Royals/Kings franchise between 1964 and 2001.
Yeah, that's cause for celebration.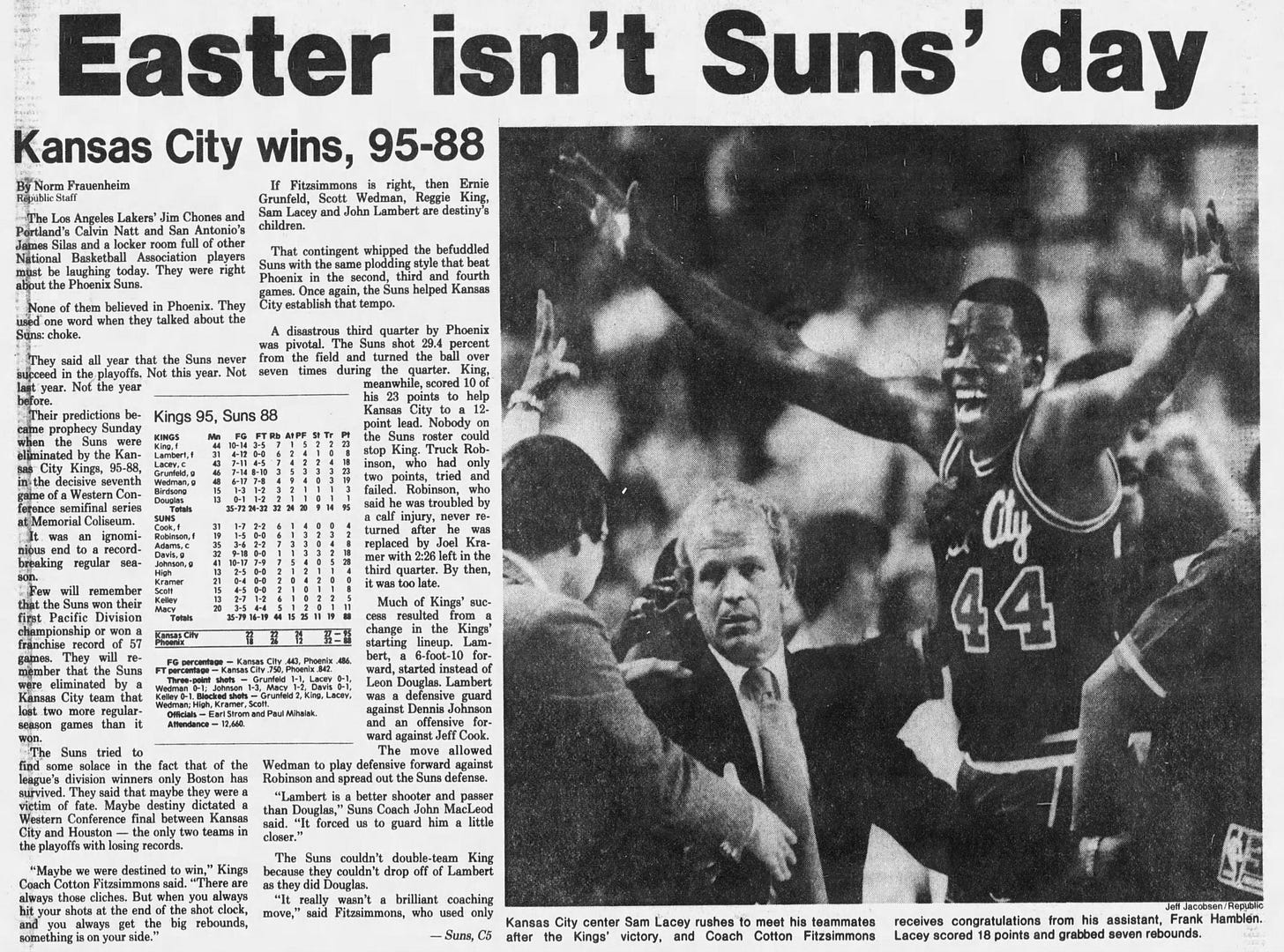 Arizona Republic
, April 20, 1981
In the most improbable of conference finals, the 40-win Kings met the 40-win Houston Rockets. Only one Cinderella could move on and it would be the one led by Moses Malone. The Rockets defeated the Kings in five games and thus ended KC's three-year run of glory and Lacey's own decade of solid post play.
Early in the 1981-82 season, the 33-year-old center was shipped off to New Jersey ending his 11 seasons with the Royals/Kings. He retired after the 1983 season, which he spent with the Cleveland Cavaliers.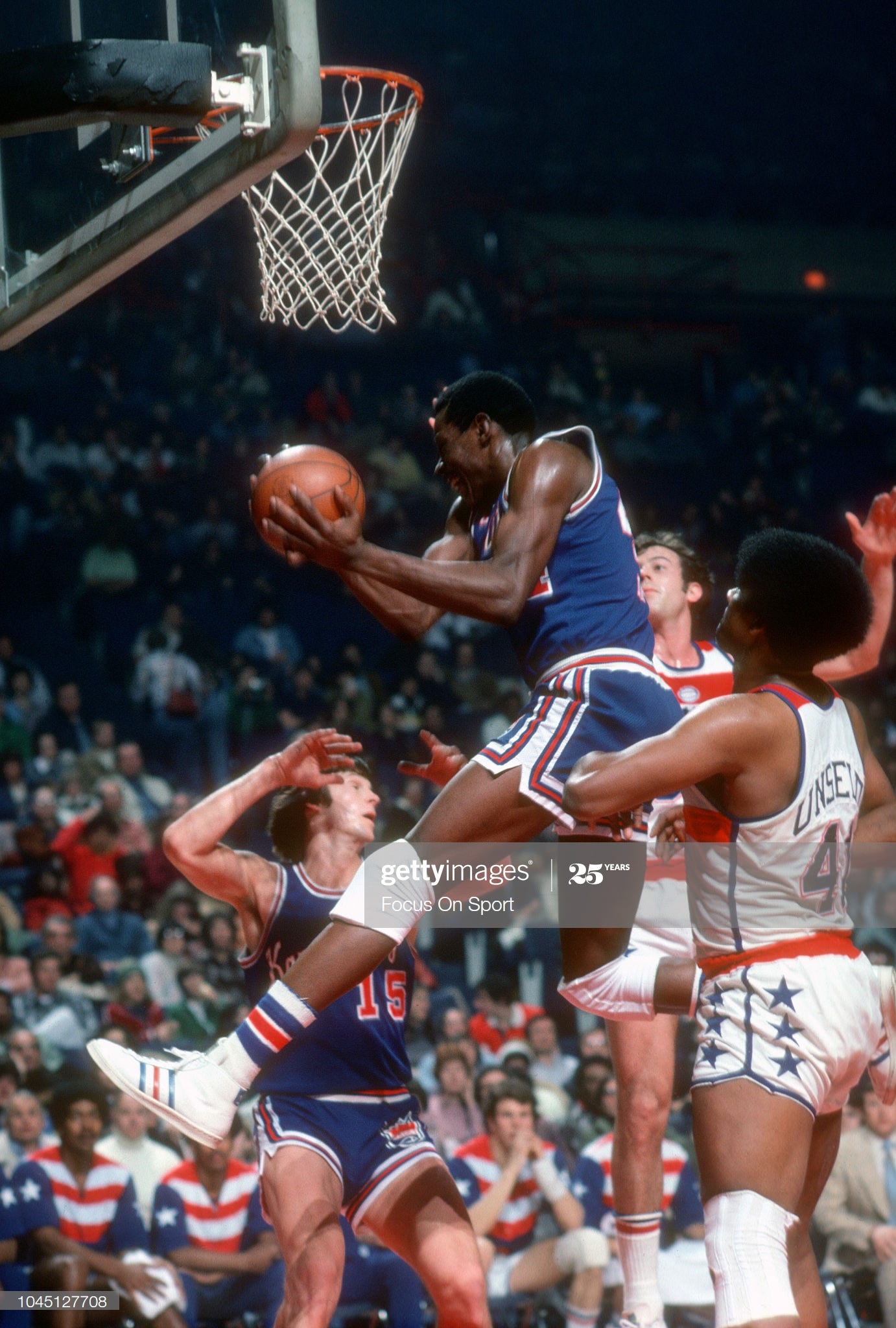 Despite his obscurity to the wider basketball world, Sam has his #44 retired by the Kings franchise. And rightfully so.
Some of his career ranks with the franchise:
#1 Games Played

#1 Rebounds

#1 Steals

#1 Blocks

#2 Minutes Played

#2 Assists

#5 Points
He's one of 28 players in NBA history to have at least 999 steals and 999 blocks for a career, despite not having steals and blocks counted by the NBA during his first three seasons. He left the game a slight brush away from the illustrious 1.4 BPG and 1.4 SPG club of Dr. J, Bobby Jones, Andrei Kirilenko, Chris Webber, Hakeem and the Admiral. Again, had Lacey's blocks and steals tallied earlier in his career he'd likely be in the club, instead of just on the outside with his averages of 1.3 SPG and 1.5 BPG.
Finally, Sam's passing as a big man shouldn't be discounted. He's tied for seventh all-time amongst centers in APG (3.7) and has the seventh-highest single season average (5.7 in 1980) for a center. Only Wilt Chamberlain, Bill Russell, and Nikola Jokic have pushed beyond his 1980 average. Not bad for the kid out of Indianola.
Really, Sam had no reason to play the blues like B.B. King. So let's turn to Albert King instead and play the blues anyway…