RJP: Sacramento Kings
Old franchise has much history
The Retired Jersey Project is chugging along! (Read this if you need to catch up on the rules.)
The Sacramento Kings are the oldest NBA franchise and quite possibly the oldest basketball franchise in the entire world that's still in existence! That means we got a lot of history to go over in terms of retired jerseys and banners for the franchise's many stops.
BUCKLE UP!
Currently, the Kings have 11 retired jerseys. 10 for actual players and one that's absolutely on some bullshit. I mean really, you're going to waste a jersey number (#6) to honor the fans because they're "the real man sixth man?"
Hell, at least have a banner of the 1990s movie up there instead.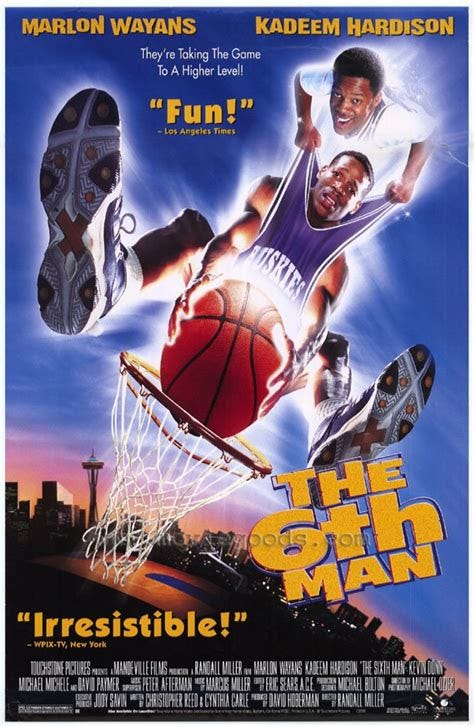 Anyways, the 10 players with retired jerseys deserve every bit of the honor.
#1 Tiny Archibald

#2 Mitch Richmond

#4 Chris Webber

#11 Bob Davies

#12 Maurice Stokes

#14 Oscar Robertson

#16 Peja Stojakovic

#27 Jack Twyman

#44 Sam Lacey
I got what I think are four rock-solid candidates to add to the royalty. And the good news is that two of the numbers are already retired for other players, so the franchise isn't losing that much there!
---
Jerseys to Retire
#9 Bobby Wanzer (1947-1956)
Hall of Fame—NBA Champion—3x All-NBA 2nd Team—5x All-Star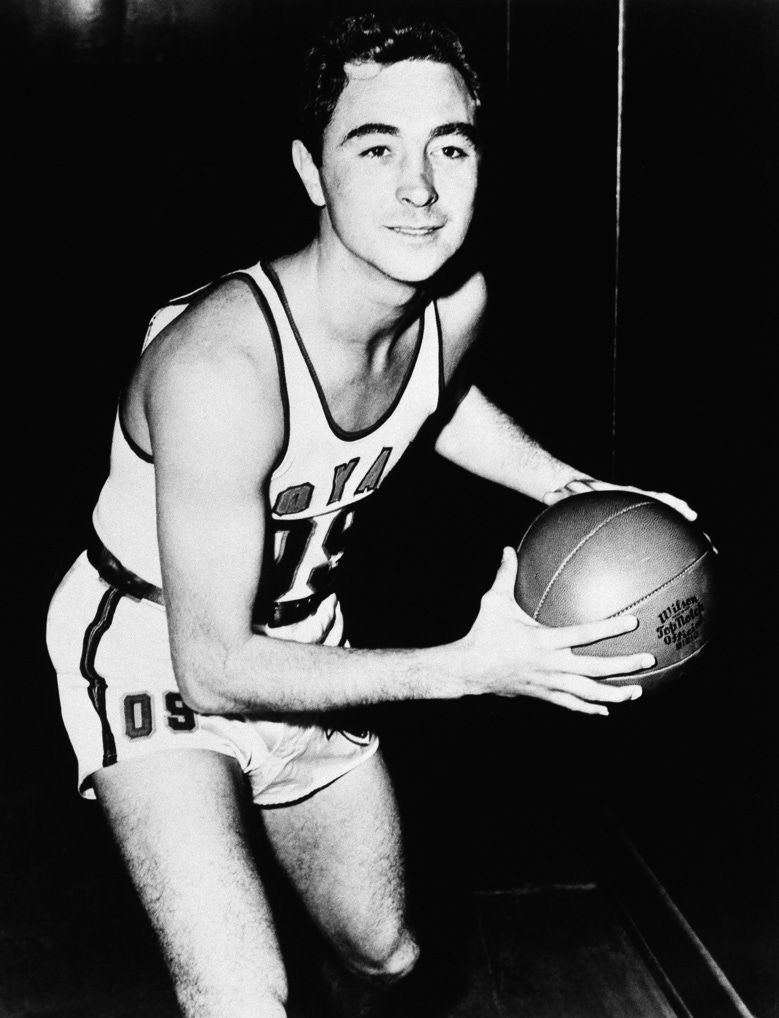 Technically, I suppose we should be arguing for #09 to be retired for Wanzer (check his jersey and trunks), but whatever… Bobby Wanzer was one of the best guards during the NBA's formative years. The Rochester Royals during the late 1940s and early 1950s were noted for their stable of superb guards and Wanzer was the last of the bunch to hang around Rochester lasting until the 1956-57 season.
Along the way, he averaged a very-much-respectable-for-the-era 11.7 PPG during his 10 seasons with the Royals in the NBL/BAA/NBA. The shot clock didn't come around until the 1954-55 season when Wanzer was 33, so his best days were behind him at that point.
And he had some pretty good "best days."
His biggest claim to fame was shooting .904 from the free throw line in 1952 becoming the first player to connect on over 90% of his FTs. He also gave good supporting stats in rebounding (4.5 RPG) and assists (3.2 APG) for a 6'0" player. Much like scoring, you have to remember that assists weren't numerous back in this period. If you weren't Bob Cousy or Andy Phillip you weren't getting above 5.0 APG.
But the best part about Wanzer was that he routinely upped his playoff production for the Royals.
The year he shot 90.4% from the line? In the playoffs he hit on 95.9% of his FTs en route to averaging 18.8 PPG, 6.3 RPG and 3.2 APG. That 1952 postseason was his best statistically, but pretty much par for the course for ole Bobby who is third in franchise history in regular season win shares and second in playoff win shares.
#10 Mike Bibby (2001-2008)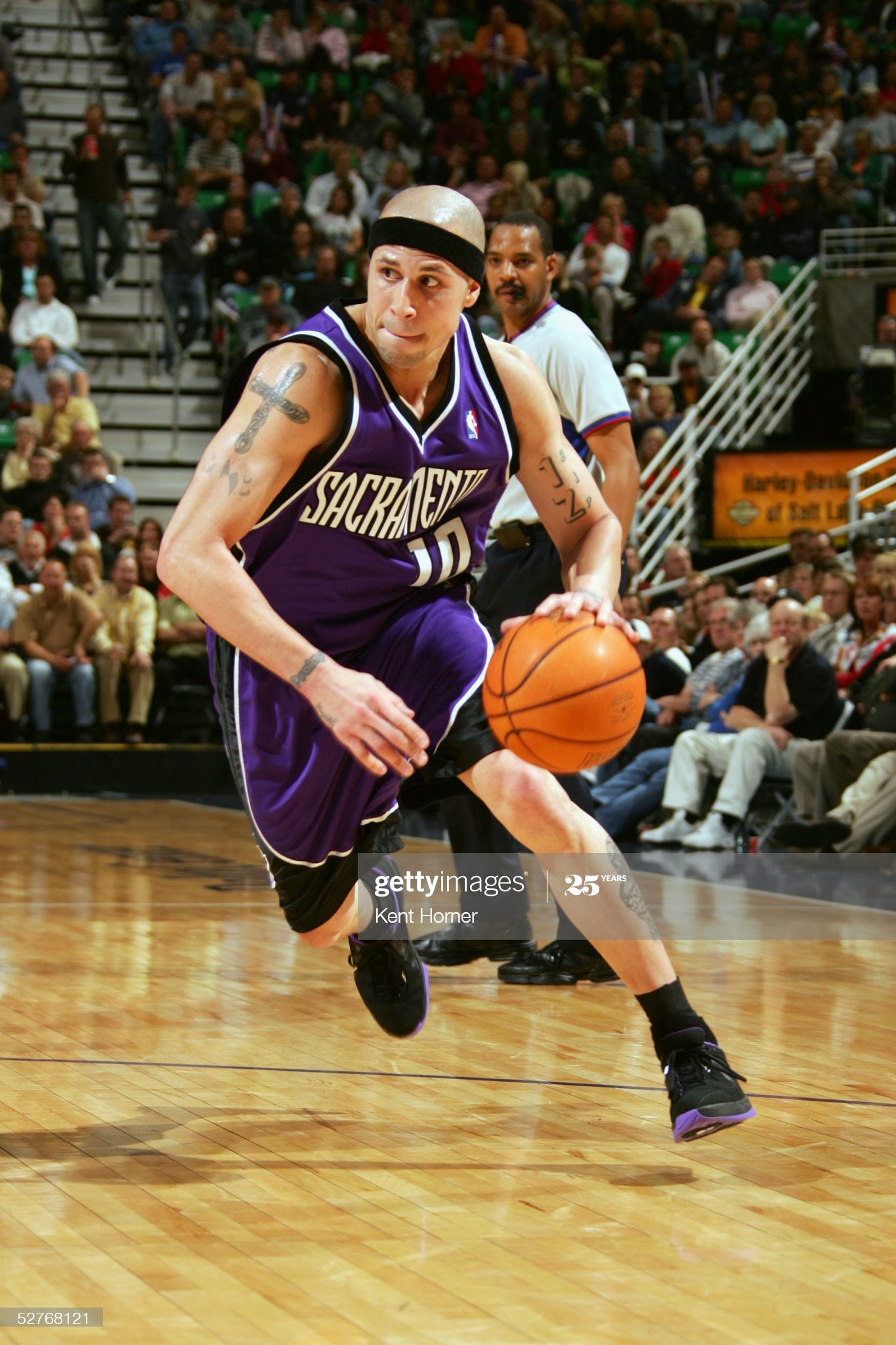 There were a lot of really good and great players on the early 2000s Sacramento Kings, but Mike Bibby has a special place for being the guy with moxie.
(Bobby Jackson had it too, but we're ignoring him for the sake of my argument here).
Trading the breathtaking Jason Williams for the earthy Bibby launched the Kings from really good to the best team in the NBA. Now Chris Webber and the gang had that "really good" foundation already settled in 2001 getting 55 wins.
With Bibby onboard they reached a franchise-best 61 wins in 2002.
And Bibby didn't get the yips, unlike other players who will remain nameless. Doesn't mean he did every thing right at the end of games, but I'd want the ball in his hands over everyone else on that Sacramento team.
For example, in that ridiculous conference finals versus the Lakers, the Kings were hosed and subjected to bad luck. But they also had homecourt in Game 7 and Bibby was the only dude capable of making a damn free throw. In just the fourth quarter and overtime, he put up 16 points on 6-11 FGs and 4-4 FTs.
Obviously, the Kangz lost and never even got back to the conference finals. Wasn't for lack of effort from Bibby. However, injuries slowly sapped the club's strength over the ensuing years and his statistically best seasons were a result of carrying heavier and heavier loads as the rest of the gang headed for the exit doors.
Fittingly, since he was the last piece brought in for the Kings' classic era, Bibby was the last one to go. He stuck around through the 2007-08 season when he was traded to the Atlanta Hawks.
#14 Arnie Risen (1947-1955)
Hall of Fame—NBA Champion—All-BAA 2nd Team—4x All-Star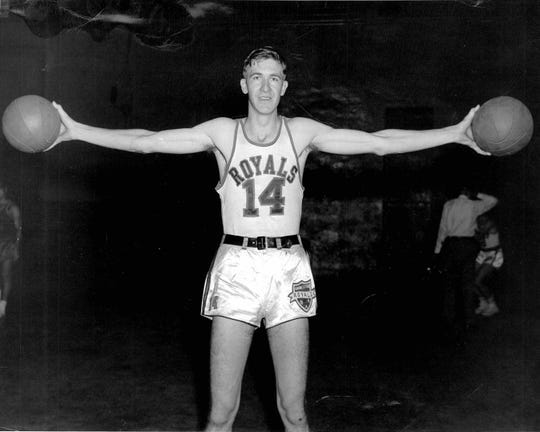 The power behind the franchise's only NBA title—they also have an NBL title—Arnie Risen was a gangly center that Rochester acquired for peanuts in 1947 to combat the towering George Mikan. Other teams in the NBL complained they got too good of a deal and tried to have Risen's trade to Rochester annulled. Obviously, the complaints didn't work.
As mentioned, the Royals were always great in the backcourt back in the day, but the Lakers' frontcourt always gave them trouble. Risen was not quite on Mikan's caliber, but he at least evened out the odds somewhat. Kind of like Robert Parish going to battle against Kareem Abdul-Jabbar three decades later. Sure Parish was rarely, if ever, going to flat-out outplay Kareem, but he could credibly blunt the full force of Abdul-Jabbar.
That's what Risen typically did.
However, in 1951 when the Royals finally beat the Lakers in the playoffs, Risen took things a step further and CRUSHED IT in the NBA Finals to defeat the New York Knicks in seven games. The center averaged 21.7 PPG and 14.3 RPG including a 26-20 performance in Game 4 and a 24-13 spectacular in Game 7, which Rochester won 79-75.
If the NBA handed out Finals MVPs before 1969, Risen would have easily run away with the honor in 1951.
#16 Jerry Lucas (1963-1969)
Hall of Fame—3x All-NBA 1st Team—2x All-NBA 2nd Team—Rookie of the Year—6x All-Star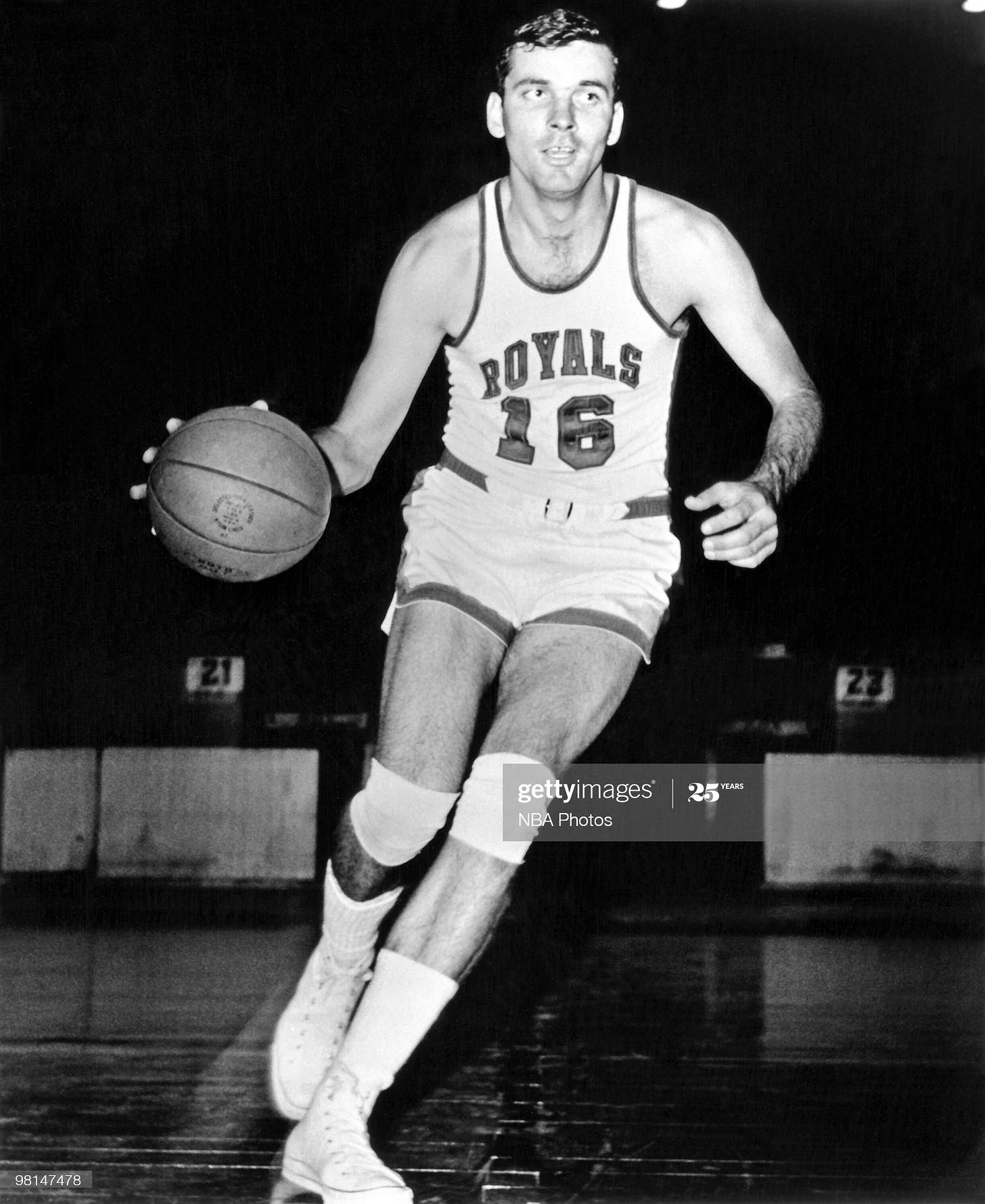 The best power forward in the NBA for a half-decade, Jerry Lucas was sensational on offense and on the glass.
He was a great outside shooter and also had a killer sweeping hook shot. And when it came to rebounding, he was vicious. He'd knock over his own teammates—and probably his own grandma—to get a rebound.
As a rookie in 1964 he led the league in FG%. Then in 1965 and 1966 he had back-to-back seasons of averaging over 20 PPG and 20 RPG. Deservedly a perennial All-Star by any measure.
Unfortunately, by the time he got to Cincy, the roster was at its apex. In 1963 they had taken the Boston Celtics to seven games in the East Finals—a series they probably would have won had Lucas been on the roster that year instead of being at loggerheads with management on a contract. In 1964, with Lucas now in tow for his rookie season, they lost to Boston again in the East Finals. Then for the rest of the decade, players not named "Oscar Robertson" and "Jerry Lucas" got a little too old and their replacements just weren't as good, so the Royals slid in the standings as other powers (76ers and Knicks) arose.
Anyhoo, really weird that he made the All-NBA 1st Team THRICE as a Royal yet his number isn't retired. That's just laziness by this franchise.
---
STOP! Banner Time
Rochester Seagrams/Pros/Royals (1923-1956)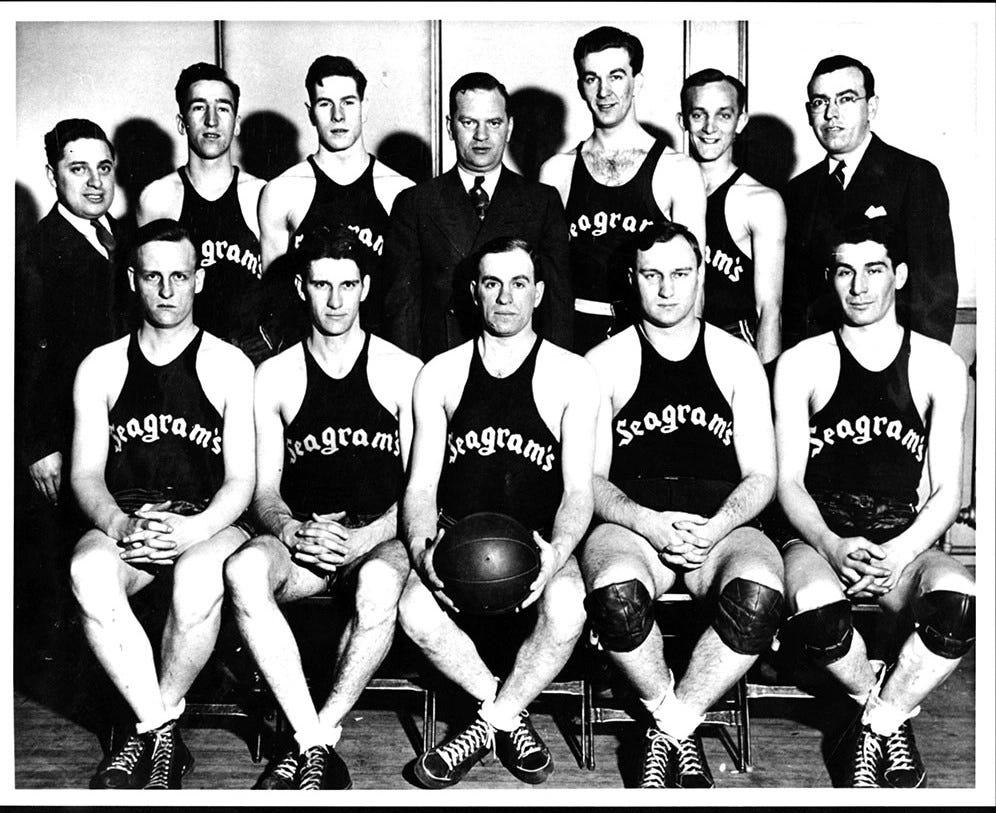 Photo from Rochester Institute of Technology
The Kings franchise begins in 1923 when brothers Lester and Jack Harrison founded a basketball team in Rochester, New York. Sponsored by the Seagrams beverage company, the team was naturally called the Rochester Seagrams for the next two decades. You can see Lester in the photo above. He's the one holding the basketball in the middle.
The team was an independent, barnstorming success these years (changing their name to the Pros in 1943) until 1945 when they latched onto the National Basketball League. With adherence to the NBL, the Rochester Pros changed their name once more to the Royals and promptly won the 1946 NBL title.
In 1948, the Royals jumped the NBL ship for the Basketball Association of America (BAA). Then in 1949 the NBL and BAA merged to make the NBA, making the 26-year-old club a charter member of the NBA.
The Royals won another title in 1951.
By 1955, however, the club's classic core of Bob Davies, Arnie Risen, and Bobby Wanzer were aging and a hard decline had set in. Even worse, financial difficulties by 1957 forced Les Harrison's hand and he begrudgingly moved the team to Cincinnati. After the NBA blocked his bid to move the club back to Rochester, Harrison finally sold his beloved Royals in April 1958. A bitter sweet moment since Harrison had started the whole operation at the age of 19 back in 1923.
People to Honor
Lester and Jack Harrison—founders of the franchise. Les in particular was the power source. He was player, scout, owner, general manager, etc. for the franchise.

#9 Bobby Wanzer—detailed above.

#10 Jack Coleman—NBA Champion; All-Star. Arnie Risen was the power source of their 1951 title win. But Jack Coleman was riding shotgun as a forward who was filling in the gaps as a superstar role player.

#11 Bob Davies (1945-1955)—Hall of Fame; NBL Champion; NBA Champion; NBL MVP; 5x All-NBL/BAA/NBA 1st Team; 2x All-BAA/NBA 2nd Team; 4x All-Star. Uh, yeah, the accolades indeed tell the story. This dude was a beast.

#12 Arnie Johnson (1946-1953)—NBA Champion. Never a star, but another solid role player at forward.

#12 Maurice Stokes (1955-1958)—Hall of Fame; Rookie of the Year; 3x All-NBA 2nd Team; 3x All-Star. The NBA's first Black star and the first point forward. Career ended by on-court head injury that led to paralysis.

#14 Arnie Risen—detailed above.

#16 Al Cervi (1945-1948)—Hall of Fame; NBL Champion; 2x All-NBL 1st Team; All-NBL 2nd Team. Never played college basketball went straight to the pros during the Great Depression and became a good scorer and outstanding defender at guard.

#16 Red Holzman (1945-1953)—Hall of Fame; 2x All-NBL 1st Team; All-NBL 2nd Team. Part of the Royals' great platoon of guards. Obviously more famous as coach of the New York Knicks. But where do you think he got all them ideas about well-balanced team ball? (He wore #16 in the NBA after Cervi left, not sure what number he wore in the NBL years).
Cincinnati Royals (1957-1972)
With the NBA abandoning smaller cities for big metros, the Royals landing in Cincy was fortuitous from a naming standpoint. After all, Cincinnati's nickname is "the Queen City," so the Royals name fit perfectly.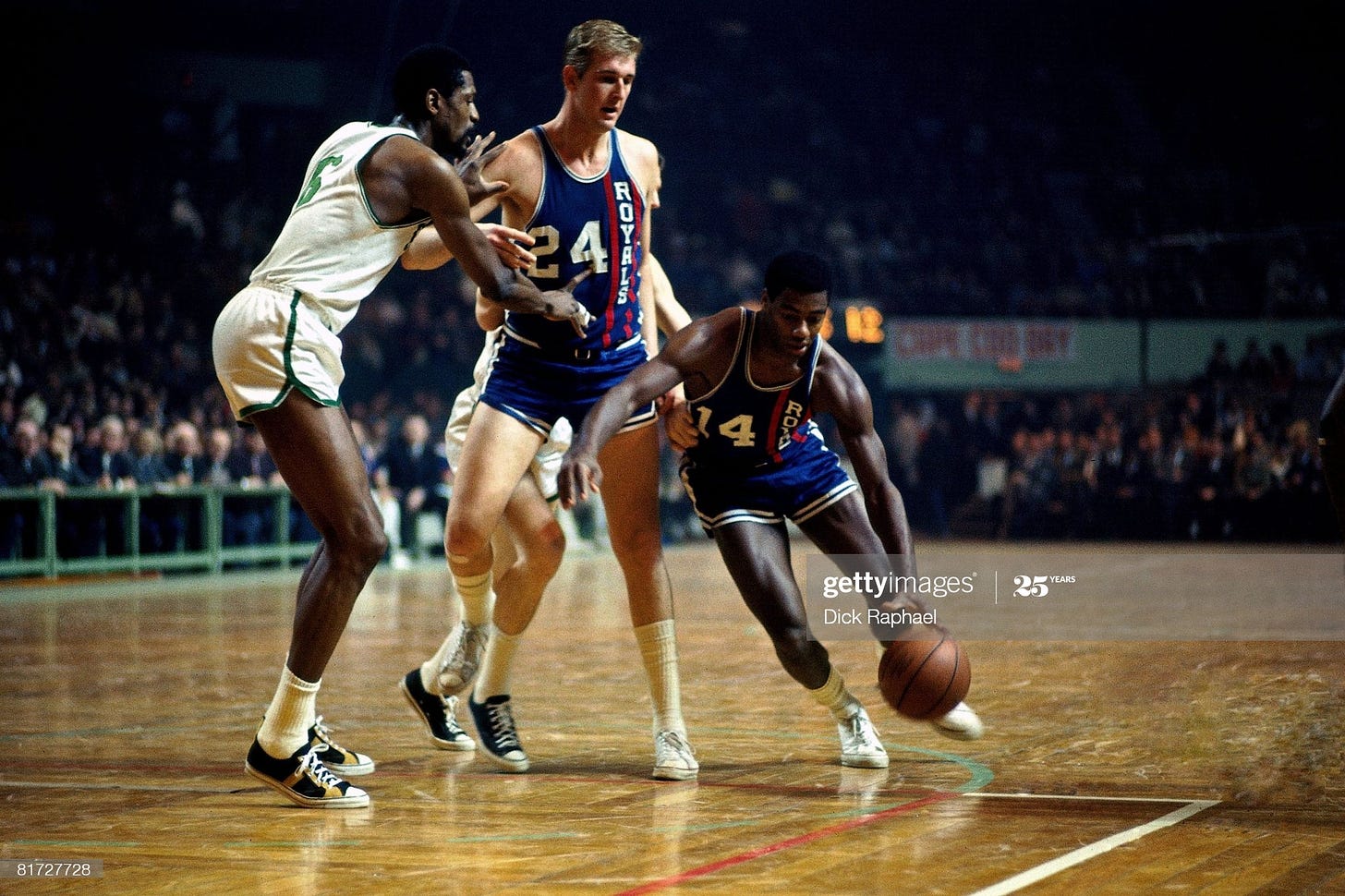 Unfortunately, the franchise struggled to establish a strong fan base despite having the likes of University of Cincinnati star Oscar Robertson and Ohio State star Jerry Lucas taken as territorial picks to buttress the club. The 15 years in Ohio were one long slog that ended in 1972 when the team moved on to the Great Plains.
People to Honor
#5 Tom Van Arsdale (1968-1973)—3x All-Star. Sweet shooting and crafty swingman. Love watching this guy play. Had a quirky style.

#10 Adrian Smith (1961-1969)—All-Star. Superb shooter who was spoonfed by the Big O, who decided to make him All-Star Game MVP in 1966 since the game was in Cincy and it was Smith's only career selection.

#14 Oscar Robertson (1960-1970)—It's the Big O. Forever will be the best damn player in franchise history.

#15 Wayne Embry (1958-1966)—5x All-Star. Couldn't jump worth a damn, but his nickname was "the Wall," so you can figure out how this center earned his meal money. Carved out space for rebounding with body, even better at boxing out so others could swoop in for the boards, and knew how to set stone cold pick.

#16 Jerry Lucas (1963-1969)—detailed above.

#20 Johnny Green (1969-1973)—All-Star. The definition of fine wine in the NBA. At age 36 he joins the Royals and leads the NBA in FG% for the first time in his career. And then does it again the next season. And is an All-Star in 1971 at age 37 for the first time since 1965. In his final season (1973), he had career-highs in FG% (.599) and FT% (.679). Dude never stopped hustling.

#31 Jack Twyman (1955-1966)—Hall of Fame; 6x All-Star; 2x All-NBA 2nd Team. Awesome shooter. Didn't care for passing, though. Not because he was selfish. Just not what he did. Good thing Oscar was there to feed him too. But before the Big O ever showed up in Cincy, Twyman was getting his. Specifically, in 1960 Twyman (along with Wilt Chamberlain) was the first player to average over 30 PPG in the NBA.
Kansas City (and sometimes Omaha) Kings (1972-1985)
After the failure in Ohio, the Royals showed up in Kansas City. But since the local baseball team already had dibs on "Royals" they became the Kings. In perfectly funky fashion, they also played several home games a year in Omaha, Nebraska. The arrangement lasted only three seasons, before KC became the full-time home for the Kings.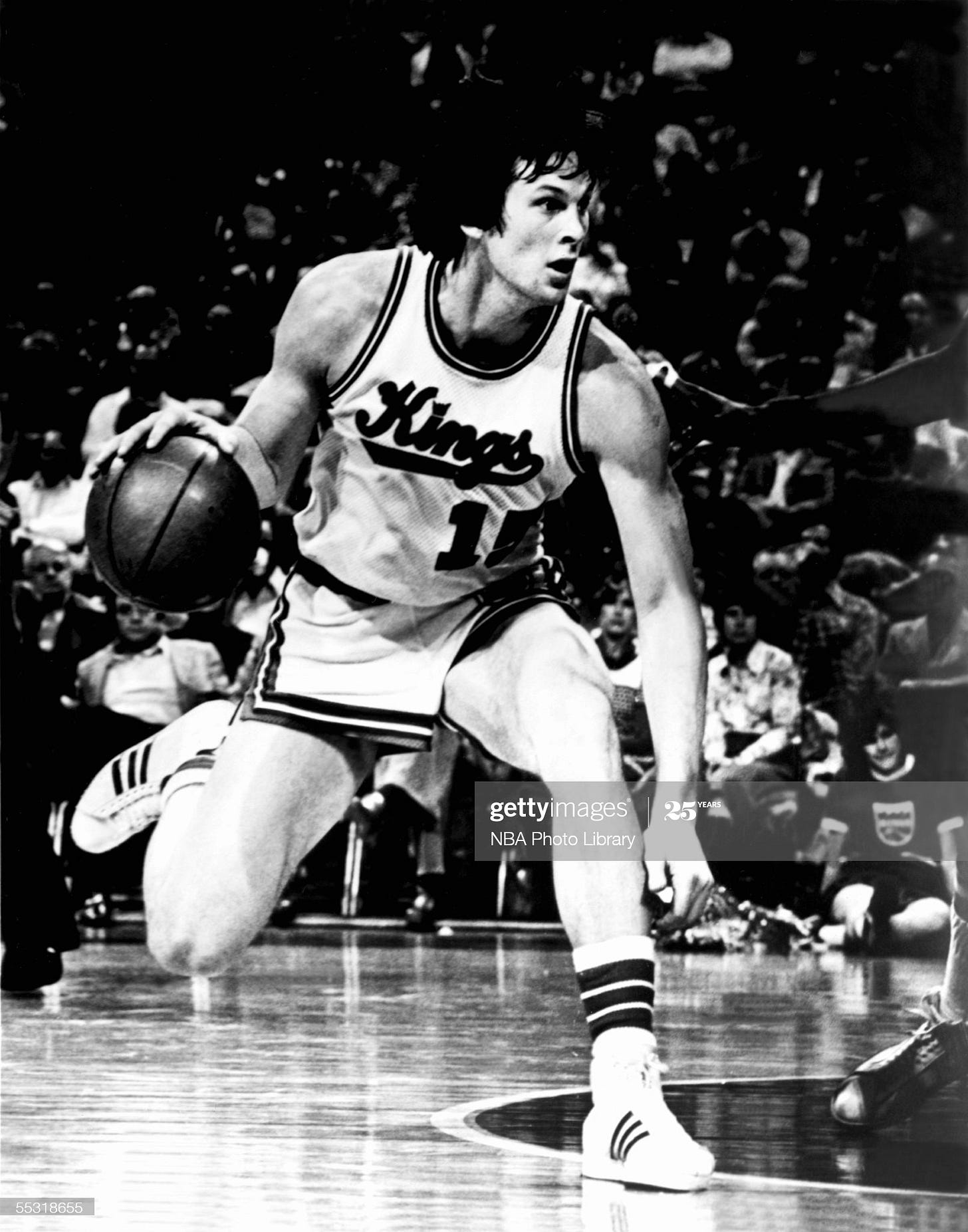 Despite the heroics of Tiny Archibald, the franchise struggled for nearly a decade to make headway. Finally in 1979, they began a three-year stretch of playoff success that culminated in a trip to the Western Conference Finals in 1981. After that things fell back to merely alright and ownership claimed local support was mediocre. In 1983 an ownership group in Sacramento bought the team and unsurprisingly, moved the club there in 1985.
People to Honor
#1 Tiny Archibald (1970-1976)—Hall of Fame; 3x All-NBA 1st Team; All-NBA 2nd Team; 3x All-Star. The franchise's meal ticket as they transitioned from Cincy to KC. Famously led the NBA in PPG and APG in the same season.

#1 Phil Ford (1978-1982)—Rookie of the Year; All-NBA 2nd Team. Absolutely dazzling point guard. Words fail to describe how cool it was to watch him play his pinball style game.

#8 Eddie Johnson (1981-1987)—Best remembered as a Sixth Man, but in his KC days, EJ was a starter. Didn't make much of a difference really. Still scored about 20 PPG on really good percentages.

#10 Otis Birdsong (1977-1981)—All-NBA 2nd Team; 3x All-Star. One of the best names in NBA history. Also an undersized shooting guard who had no trouble getting buckets.

#15 Scott Wedman (1974-1981)—2x All-Star. Doesn't get enough love for being one of the better small forwards of the 1970s. Consistently scored in the high teens with a great jump shot.

#22 Larry Drew (1981-1986)—the Kansas City native was Ford's replacement at point guard and wasn't too shabby either. Once averaged 20 PPG and 8 APG in a season before becoming your favorite longtime assistant head coach.

#44 Sam Lacey (1970-1981)—We went long on Lacey before. Check out his great career.