RJP: Portland Trail Blazers
Have Mercy for Kersey (and Roy)
The Retired Jersey Project is chugging along! (Read this if you need to catch up on the rules.)
So, the Portland Trail Blazers have a tooooon of retired jerseys. 11 to be exact—10 for players, one for a coach. And as I've griped about, you shouldn't retire a number for non-players. I love Jack Ramsay, but don't deactivate a number (#77) for someone who never wore the number.
Retire a pair of wacky slacks instead for Ramsay.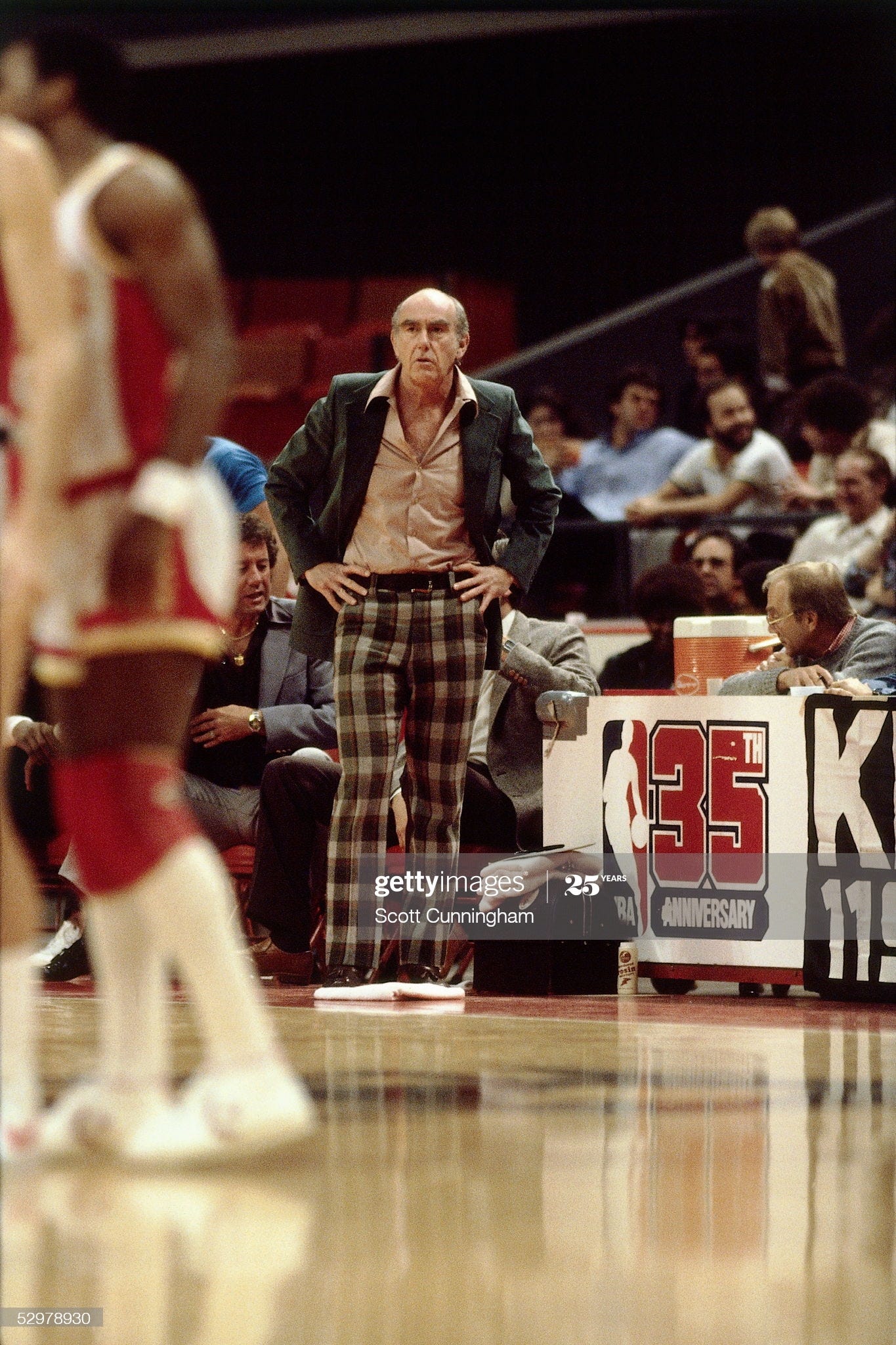 Focusing on the players, four of these jersey retirements are unimpeachable.
#20 Maurice Lucas

#22 Clyde Drexler

#30 Terry Porter

#32 Bill Walton
Then there's one who you could quibble with, but ultimately shouldn't raise a fuss about.
Then there are the dudes who got the honor largely because they were part of the 1977 title team. They were all good players—some very good—but I don't think the following players would likely get over the jersey-retirement hump without that title. A significant caveat I grant you, but still…
#13 Dave Twardzik

#14 Lionel Hollins

#15 Larry Steele

#30 Bob Gross

#36 Lloyd Neal
So here I am to dump even more retired jerseys into Portland's bloated rafters! But I'm going to limit it to just the two most outstanding cases even though there are some other players I strongly mused about.
---
Jerseys to Retire
#7 Brandon Roy (2006-2011)
All-NBA 2nd Team—All-NBA 3rd Team—Rookie of the Year—3x All-Star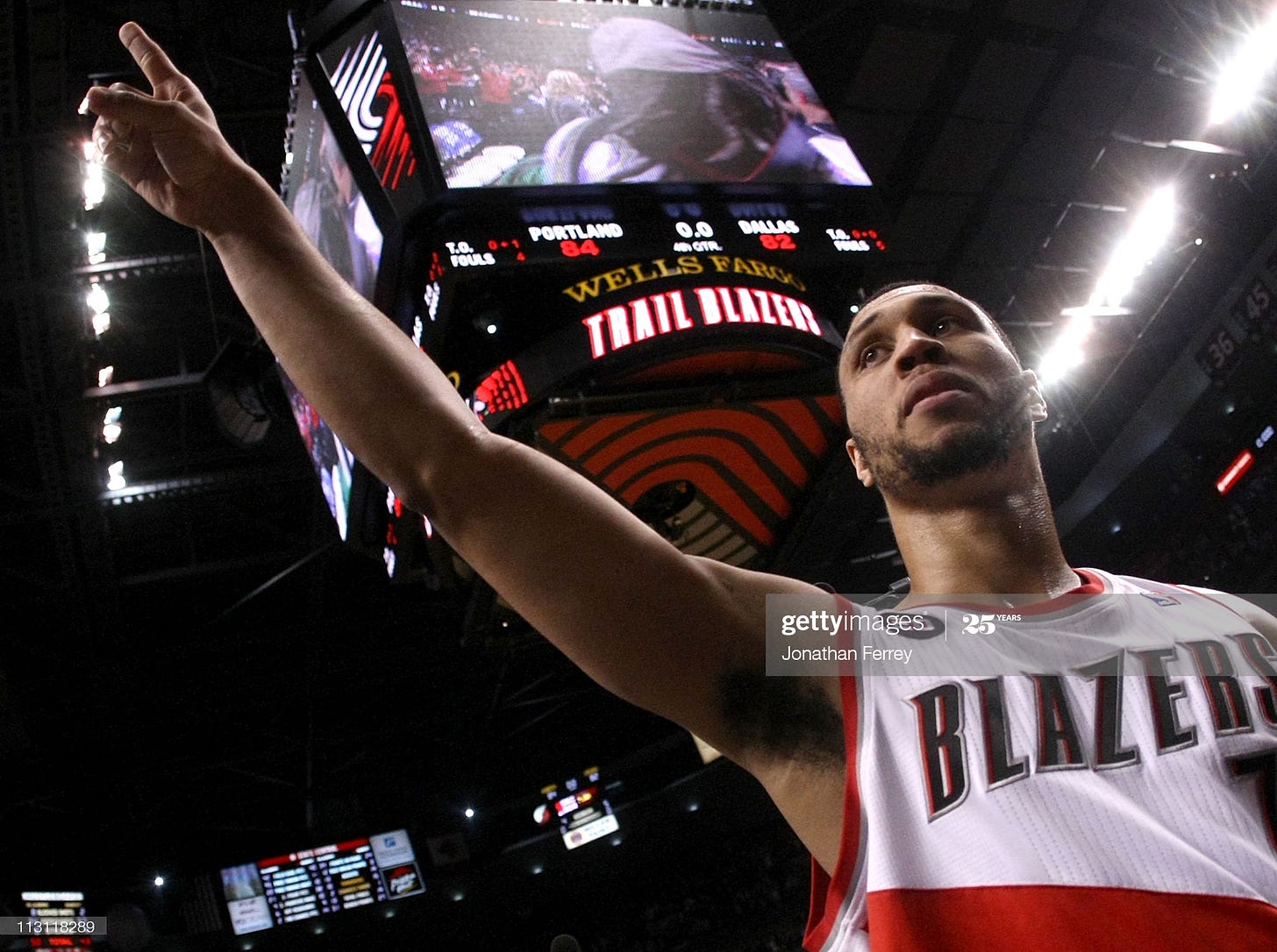 The Geoff Petrie for a newer generation of Blazers fan!
Petrie was a 6'4" combo guard, Roy was a 6'6" combo guard. Petrie played just five seasons in Portland, Roy played six. Both of their careers were ended much too early by knee injuries.
Petrie per 36 minutes: 20.9 PPG, 4.4 APG, 1.1 SPG, .455 FG%, .805 FT%
Roy per 36 minutes: 19.1 PPG, 4.7 APG, 1.0 SPG, .459 FG%, .800 FT%
But this isn't all about comparing Brandon to Geoff.
Roy was a BAMF. One of those players whose stats, despite being extremely good, still don't convey what type of presence and spirit he brought to the game. He scored in practically every way possible fro a guard. Jump shots, dunks, twisty lay ups, fade aways, alley oops, just a well-rounded complete scoring menace.
And he also brought clutch time buckets. Few things circa 2008 were more terrifying than Roy having his hands on the rock with seconds remaining in the game.
I ain't got the stats to back it up, but if memory serves correctly—and it does—Roy never missed in crunch time.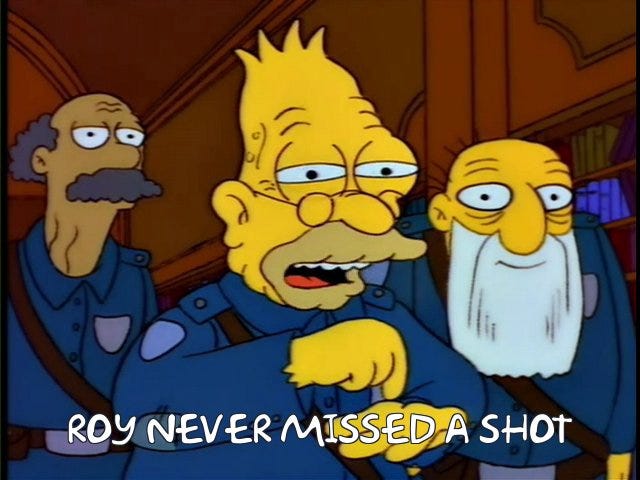 Combine his overall skills with the fact he was a walking game-winner you'd have a pretty strong case. But there's also the fact that Roy resurrected the Blazers from their "Jail Blazer" era. Now there's a lot to breakdown concerning that period of Portland basketball history—the name "Jail Blazer" being first and foremost—but we'll just make due with a shorthand acceptance that it was an unhappy era.
From 1977 to 2003, Portland missed the playoffs just once and its worst record in that span was a 38-44 mark from 1980. Then from 2004 to 2008 they missed the playoffs every year, even plummeting to just 21 wins in 2006.
Lo and behold the next season Roy (along with fellow rookie LaMarcus Aldridge) began bringing Portland out the doldrums and ultimately returned them to the status of perennial playoff team.
#25 Jerome Kersey (1984-1995)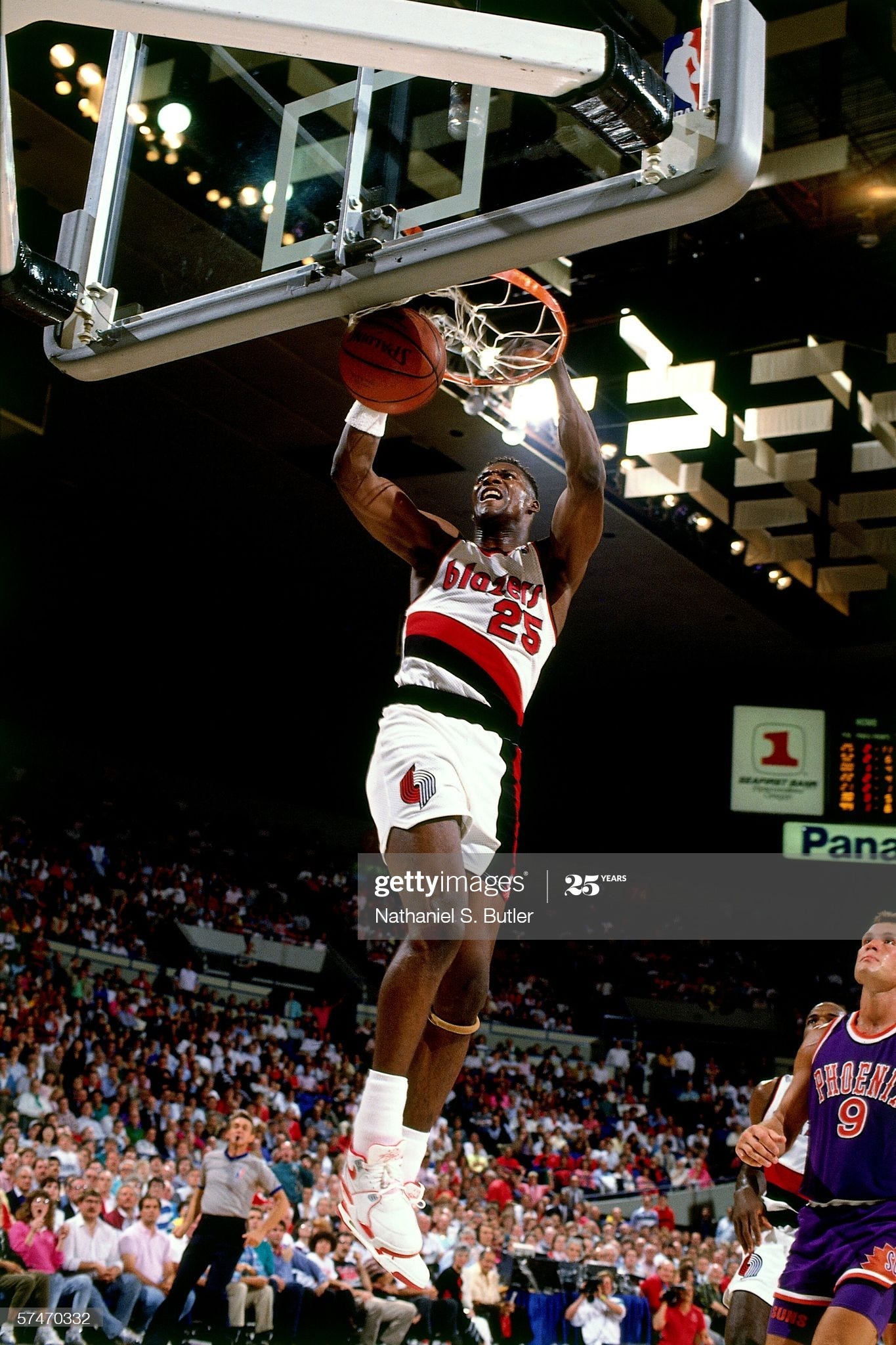 Never made any All-NBA or All-Star squad. Never deserved to be on either by any objective measure. But I don't give a damn. Slap Jerome Kersey's #25 up high in the Rose Garden.
Kersey played 11 seasons and 831 games for the Trail Blazers. On both counts, only his longtime teammate Clyde Drexler stands ahead of him, and barely so. 12 seasons and 867 games played for Clyde the Glide to stay a touch ahead of Jerome.
Kersey racked up just over 10,000 points and 5000 rebounds for Portland mostly out of the small forward position. And based on the above photo, you'd be correct to awesome he did so in a powerful way. It was a streak of nasty that Portland needed after spending much of the 1980s as an okay team that always made the playoffs, but not a team anyone truly feared.
Kersey was a nice man. Great human. But he'd dunk all up on you with a viciousness rarely seen. That would get the crowd going and hype up teammates and let opponents know they couldn't just walk over the Blazers.
Starting in his third season (1986-87), Kersey started getting legit playing time averaging double-figures in scoring (12.4 PPG) for the first time. The next season (1987-88) he supplanted the svelte scorer Kiki Vandeweghe in the starting lineup and averaged a career-high of 19.2 PPG to go with 8.3 RPG.
For a small forward, Kersey was a splendid offensive rebounder—as was Drexler for a shooting guard—but the Blazers needed a bit more toughness in the frontcourt. The oft-injured Sam Bowie and the reboundingly-challenged Kevin Duckworth weren't exactly intimidators. Fortunately, the Blazers traded for Buck Williams in 1989 and Kersey finally had a frontcourt mate to match his own strength and ferocity.
Sure enough the Blazers made the NBA Finals in 1990 and 1992 with Kersey an obviously key factor. In each series, you could peg Kersey as Portland's third-best player behind Drexler and Terry Porter.
His time as a starter came to an end after the 1993 season and in the 1995 season his time as a Blazer was over. 11 seasons in Portland (and 17 overall in the NBA) wasn't a bad outcome for someone drafted 46th overall.
Mercy mercy, Jerome Kersey.